6. THE BIRTHDAY RITUAL




Excerpt from The Birthday Ritual performance documentation (day 6).
Single - channel Video (19:52 minutes)
Dimensions variable



THE BIRTHDAY RITUAL
7 day performance documentation and 7 photographic images

In November 2013, I rented a cottage in the isolated woods of Redfield, New York. There, I embarked on purifying my body through strict fasting for six days. During that time, I tried to build a circle out of found wood. In this circle, I performed a set of spiritual acts. Inspired by Hesychasm, a type of monastic life in Eastern Christianity, I channeled the idea of hēsychia, or seeking divine quietness through the contemplation of God in uninterrupted prayer. Concentrated in the potency of breath, hēsychia calls for the involvement of the whole human being: soul, mind and body. These spiritual acts ranged from several hours on the first day to mere minutes on the last day as my body grew weaker and weaker each day from the extreme cold and lack of food.

Each day, I set a video camera to document the process. Upon finishing the project, I took a photograph of the circle and myself to capture the growth of the built structure itself, as well as my physical and mental condition. I completed the ritual on the seventh day. That day was my birthday, December 1st.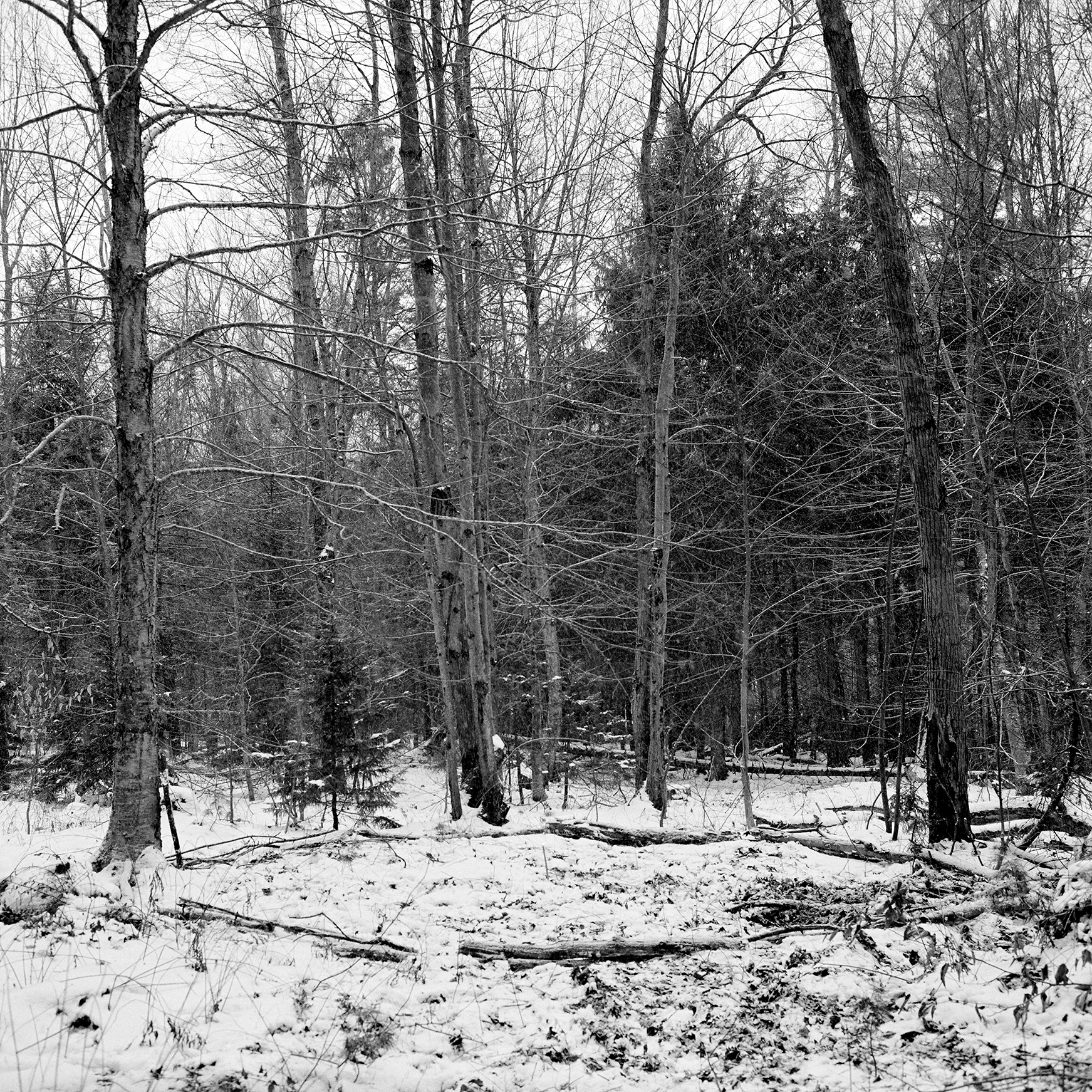 The Birthday Ritual
(Day 1 - Day 7)
Redfield, NY
25 November - 01 December 2013
Six Gelatin Silver prints and one C print
10 x 10 Inch